If you are searching for a business opportunity with highly valuable products, then you should join ACN (American Communications Network). It was built in 1993 and based in Concord, North Carolina. ACN has been in the industry for over two decades and successfully carved a name for itself as one of the most trusted names in the MLM industry. Today, it operates in 25 countries on four continents. It has an international business scope. Joining a company with an international presence is truly a sound decision one can ever make.
Products and services
The backbone of the company is its products and services. ACN is the largest direct seller of telecommunications products and services. What ACN offers is something used in most if not all homes and enterprises. Included in its rosters of products and services are phone service, mobile and landline service, internet plans, home security, energy, and much more. The company has partnered with some of the most trusted names in the business such as AT&T, Verizon, Dish Network, and DirecTV.
How to be a part of ACN?
For you to become ACN's independent business owner (IBO), you need to pay a sign-up fee of $499. There is monthly maintenance fee too. The fee covers the training programs and the support and tools needed by IBOs. If you are going to compare the start-up fee with other MLM companies, you will notice that ACN has a higher fee. This is to make sure that only those who are committed and dedicated will join the company. After all, you will get your money's worth. You will receive a comprehensive training, which will surely increase your chances of success.
The money-making process
American Communications Network offers a generous compensation plan. You can make money by simply selling the actual products and services of the company. Convince your prospect to switch to the services offered by ACN because they will not only get their money's worth, they will also save a lot of money from it. Another way of making money in the ACN business is through its network marketing side. You need to recruit people to join your network. You need to present to them the business opportunity offered by the company. If you explain to them the business side of ACN, your customers will shift from being customers to business owners. Their mindset will change. As your network grows, your income also grows. For you to enjoy a residual income, the people in your network should work hand in hand to acquire new customers and new independent business owners.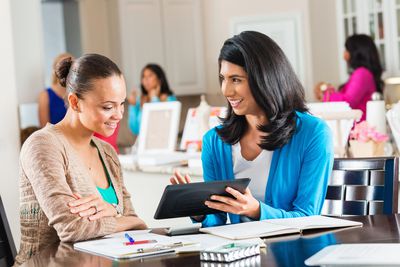 Inviting people to join your network can be a daunting task. Not everyone is willing to join your business. As a matter of fact, a lot of people will hesitate to join you, especially if they realized that your business is the MLM type. There has been a lot of misconceptions about MLM business. Many people think that it is a pyramiding scheme. They think that ACN is a scam just like many other MLM companies. You need to make them realize that ACN is a legit business. It will not be in the business for over two decades if it is not a trusted and reputable brand. It has helped a lot of people achieve their ultimate dream of becoming financially free.The American Communications Network is a great opportunity to make money on the side. You can do it on a part-time basis or better yet do it full-time. Many IBOs quit their job and focused on being a full-time network marketer. They realized that they'll be able to make a lot of money in MLM than being a regular employee. Is ACN the right one for you? The answer is a big yes! It is for everyone, especially for people who are sick and tired of the nine-to-five grind. It is for people who dream of being financially free. Be a part of the growing family of ACN Inc. now.